Trophy-hunting on our own Game Reserve as well as on large concession areas is guided by our experienced local professional hunters and trackers. They will ensure that your hunt becomes a memorable and successful experience – whether you are hunting plains game or some of the Big Five. We offer hunting areas with high concentrations of game and excellent trophies.
Hunting is controlled by the relevant bodies in South Africa and we have the permission to conduct trphy hunting throughout the year.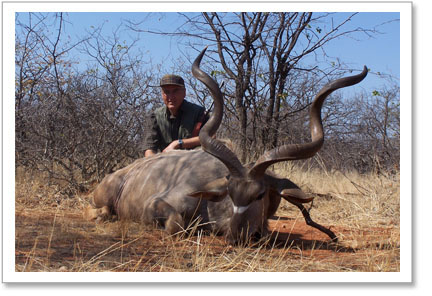 For more information on hunting.
Please contact the office.
Tel: +27 15 534 0975 Cell: +27 72 444 7958
Fax: +27 15 534 0976
Email: info@gamelodgebolayi.com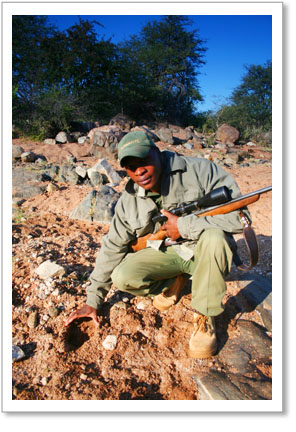 The Hunt
You team consists of a experienced professional hunter and a tracker. If necessary, wounded animals will be searched for by the trackers.
The hunting experience starts usually early morning before sunrise. After breakfast you drive with your team in your dedicated 4x4 vehicle through the bushveld. Each vehicle is equipped with all hunting gear, radio connection as well as cooler boxes. If you are hunting the whole day, lunch is also packed and you will have a rest in the bush.
Firstly, you will look for tracks crossing the roads before you will follow the tracks on foot to find the animals.