Chalets
The four-star Klein Bolayi Game Lodge has thatched chalets inmidst colourful subtropical gardens. Each of the chalets offers en-suite facilities and are equipped with air-conditioners to ensure your comfort.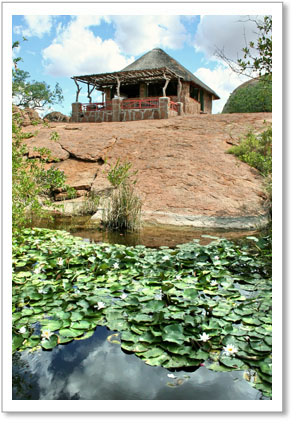 Conferencing and meetings
We also offer conference facilities for up to 30 people. There are TVs in every room which are connected to Satellite television.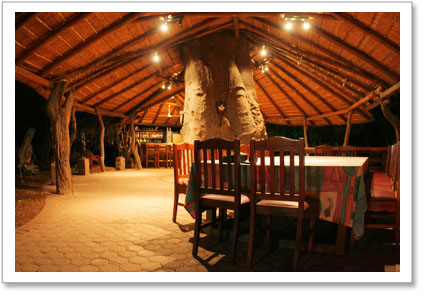 Dining
Meals are served by our trained chefs in our restaurant, situated on top of a granite rock from which you have a magnificent view towards the Limpopo valley. While breakfast is served buffet-style, lunch can be ordered from a well selected menu. Or end your day with a barbecue or simply enjoy sitting around an open fire under the African sky.