Nature Reserve and Activities
Enjoy late afternoon game drives in open 4x4 safari vehicles. We also offer guided bird and wildlife walks through indigenous african savanna.
You have the opportunity to spot all the African plains game and with a little bit of luck, you might see the occasional Leopard, Wild-Dog, Hyena, Civet, Caracal or Jackal. The bird lover will find an abundance of bird species.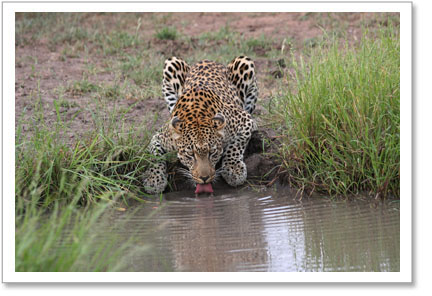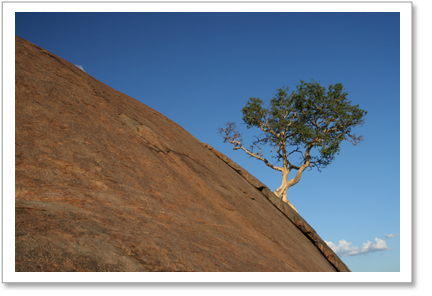 A rock fig tree growing out of the side of the gigantic rock has become a landmark of the area and has been depicted many times in a multitude of publications .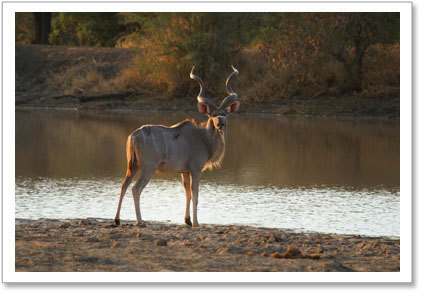 New archaeological discoveries were made by the owners in conjunction with the head of Mapungubwe transfers parks and Prof Huffmann originating back to A.C.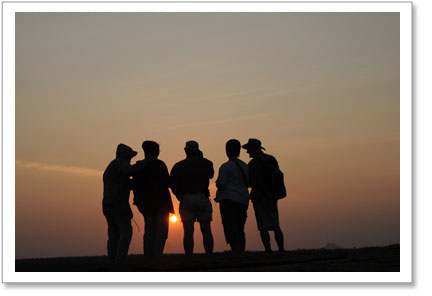 In between you will often want to stop. To have a close look at some massive baobab trees. Klein Bolayi is part of an area with the highest concentration of this giant trees and boasts some of the most spectacular samples of this intriguing plant. Klein Bolayi also has the only natural bonsai baobab tree.
Enjoy a sundowner on top of one of our granit koppies and unwind the day with a glass of wine or sherry while watching a colourful sunset over the limpopo valley.
A another highlight is a walk up the Sacred Rock of Klein Bolayi - the enormous granite outcrop behind our lodge, which gave our lodge its name. The rock is one of the largest of its kind and plays an important role in the mythology and history of the local people.